At Fysiken Gibraltargatan you have a lot to choose from. Feel the pulse in the group training classes, get mindful with yoga or play different ball-sports. Or why not do it all? If you are a fan of strength training you will love the gym. With access to kettlebells, free weights, barbells and machines for the whole body you can have any workout you want. Fysiken Gibraltargatan is also the home for our CrossFit box with some of the absolute best coaches in Sweden.
---
Fysiken Kaserntorget is as central as it gets. With a gym full of fitness machines, free weights, kettlebells, barbells and functional tools you will get a full body workout. With classes to work your schedule and plenty of yoga with some of the best teachers in Gothenburg. And a plus on the side, the house is a beautiful landmark.
---
Fysiken Lindholmen is a modern gym located at Lindholmens Science Park. With lots of space for functional training, free weights, fitness machines and cardio you will enjoy your workout. The group training classes are scheduled to fit you work hours with classes in the morning, lunch and afternoon. Stress down after your workout in the massage chair and don't worry if you should forget to bring a towel, you can borrow one here.
---
Busy hours
Some hours are more busy than others. In general is 17.00–20.00 more busy during the day but you will always find a place to work in the gym. 
 FYSIKEN GIBRALTARGATAN                         FYSIKEN KASERNTORGET                     FYSIKEN KLÄTTERLABBET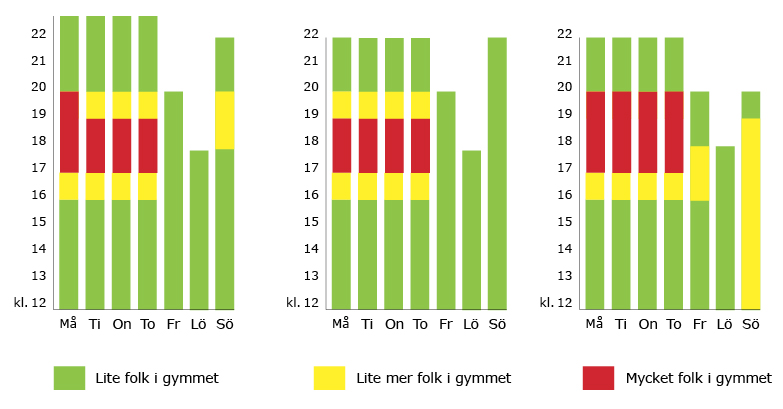 ---